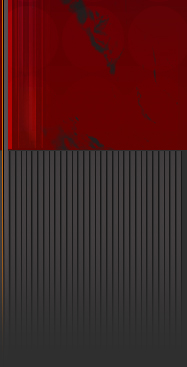 Windsong Biewers  is a small hobby breeder of Biewers.  We  are  located  in the United States in Northeast  Tennessee. You may hear this wonderful breed referred to as a Biewer Terrier , Biewer Yorkshire ala Pom Pon, or Biewer Yorkies.    We call ours a Biewer but they are the same breed.    Whatever name you choose  to call them, they are a wonderful breed that our kennel plans to further develop in the United States.  Windsong does not approve of mixing other breeds with the Biewer and breeds to the standard of Black/Blue, White and Gold.

Our facilities are open for visitors by appointment.  All  of our dogs are kept inside and get  daily  exercise outdoors with supervision.  They love to run and play beside the babbling creek that borders their play area. While indoors they enjoy lounging on their leather chairs and looking outside their over sized windows.  They can be found taking  power naps or birdwatching  during the day.  Sometimes,  an occasional rabbit  will wander  in the yard and really  excite  the adults as well as the older puppies.  All of our  Windsong  puppies are raised with lots of love and personal care.

Windsong Biewers is committed to breeding only those individuals  that meet the strict guidelines for quality that we have deemed appropriate to improving this wonderful breed.  We utilize  Genetic health testing to insure our Biewers are not passing on any  known issues.

We strictly breed Biewer  to Biewer ,  keeping  a purebred breeding program.  We do not believe in breeding Yorkies or any other breed into the Biewers and will never breed dogs with  known health problems.

It is our goal to raise happy, healthy and well adjusted Biewers and we also  do a DNA Profile  on our dogs that verifies parentage as well as any testing that our Veterinarian advises to produce only the best possible puppies.  Patellas are certified at the appropriate age.    We also do  Bile Acid testing on breeding dogs and  have regular dental care as well , always making sure retained puppy teeth are removed at the correct age.

We are  active in showing and breeding Biewers.   We may occasionally have puppies , so check out our Available Biewer Puppies page for details.  Also look at the "New Litters" Page.  We are proud of our new "Snow Babies" of Windsong .

We show our Biewers at the AKC Open Shows,  UKC, and  International All Breed Canine Association (IABCA).

Feel free to contact us for information about this wonderful Breed.

Thanks for visiting WindSong Biewers!



http://support.homestead.com/no_right_click.html.